Tips To Create Aesthetically Pleasing Business Web Designs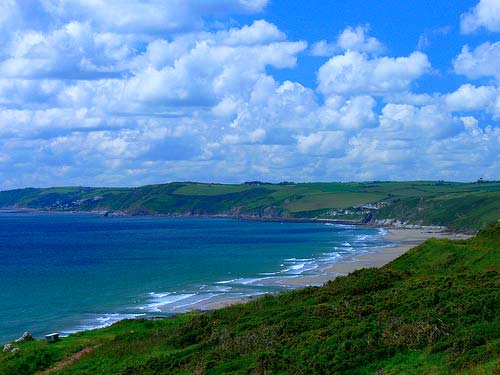 Business web designs just like interior design, needs to be able to accomplish aesthetic goals through a set of criteria. A good interior design must create beautiful, smooth and functional designs, just like when you design your business website.
The whole idea behind this post came to me while browsing around on http://printingpeach.ca and though they are a print company I figured it's a situation anyone could benefit from.
To create beautiful business websites, you must plan on how to organize and manipulate the elements in your site. Consider the following when your design your website:
Navigation:
Users will want to navigate easily within your website. Do not make them feel lost while trying to figure out which way to go. Make it easy for them by guiding them through your site with a properly place navigation panel consequently lead them to the area where you want them to go.
Color:
Good color choices are essential when designing your business site. Use practical color schemes that will look good and balanced. Plain black and white can be boring, so you might want to some color to your site in the right places. Never ever use contrasting colors that will make it hard to read or even look at even for a few seconds.
Fonts:
Choose fonts that complement what your business website is all about and choose those that are easy to read. You can use standard fonts or other beautiful ones to create appeal to your site. Just don't overdo it. Here's a good example of fonts that match the business: http://crystaller.com
Graphics:
Graphics play a huge role in website design and the right combination of art, color and attitude will make for a visually attractive website. Just be careful when using graphics in your site because if you overdo it, it will make your website look childish, messy and unprofessional. Keep graphics at a minimum, unless those are your products. Even so, make it a point to create balance.
Layout:
A good layout will let your readers find content, ads, and other things you might want to include in your web pages. While you can design different layouts in your other pages, it can be confusing to readers to find your content on the right side of the page after reading content at the left side of the previous page. Make sure that the basic layout is maintained while you make small changes in layout for every page.
Content:
Let your content be the focal point in your business website. Content is the instrument with which you communicate to your audience and will introduce to them what your site is about. Place it strategically in your web pages for best impact. See here for a nice example: Clay's Lawn & Snow
Media:
Placing media in your web pages should be at a minimum, if at all. Avoid placing too much media, such as videos and music. Other users hate to have media that automatically plays, blasting sound in a silent office. If you ever include them, make sure that the user will also find the stop button quickly before he finds the exit button.
Ads:
Too many ads on your pages effectively repel users. Keep your ads at a minimum or place them in an area where they are noticeable yet unobtrusive.
Post Sources
http://peachblitz.com - Your pics were wonderful.

Posted in Web Design Post Date 12/01/2014

---